These community Public Art Projects were executed by teams of Walldog artists.
The REEF logos hand painted in three locations on a twelve story building in downtown Los Angeles, CA.

Mural designed by a local artist for Conrad, IA and executed by a regional Walldog artist team.

Flag Presentation Veterans Memorial, Newton, IA

The Captain Veterans Memorial, Newton, Ia

Early 1900's advertising signs restoration at the livestock pavilion , Hamilton County Fair, Webster City, IA
Arcola, Illinois "Sweeping Beauties" Public Art Project 2018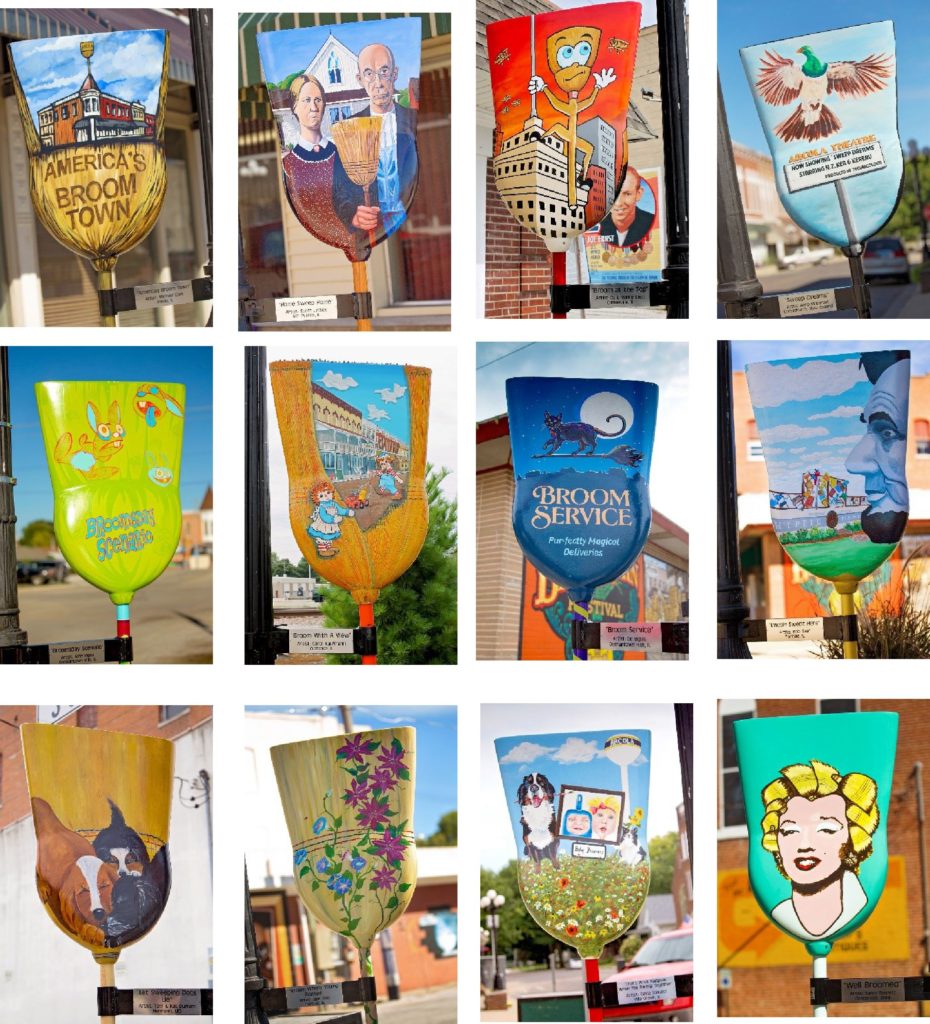 Arcola, Illinois' public art has been "swept" to new heights with a project spearheaded by Monahan Partners' Pat Monahan. Twelve brightly illustrated, oversized brooms have been placed on lampposts in historic downtown Arcola. Reminiscent of Chicago's painted cows, Arcola has adopted the slogan "Come See Our Sweeping Beauties," to entice the public to view the brooms designed and executed by talented Walldog artists. Project management of the broom painting was overseen by Walldog Public Art.
The 12 artists who created Arcola's new Sweeping Beauties for 2018 were:
• "Broom at the Top" by DL and Bernie Gietl;
• "America's Broom Town" by Michael Clark;
• "Broom Service" by De Ingles;
• "That's What Happens When You Sweep Around" by Gayla Schuett;
• "Broom With a View" by Carol Kauffman;
• "Home Sweep Home" by Scott Lindley;
• "Broom Where You're Planted" by Jane Diaz;
• "Lincoln Swept Here" by Bob Sear;
• "Broomsday Scenario" by John Ingles;
• "Sweep Dreams" by Anne McDonald;
• "Well Broomed" by Nancy Bennett;
• "Let Sweeping Dogs Lie" by Tom and Kat Durham.